Study Scope and Process
Neutropenic fever is a common occurrence following ​chemotherapy treatment. However, in some cases the fever can become serious enough to require hospitalization.
This study correlates multiple parameters captured by VivaLNK continuous ECG and axillary temperature monitors in order to detect the impending event up to 18 hours in advance.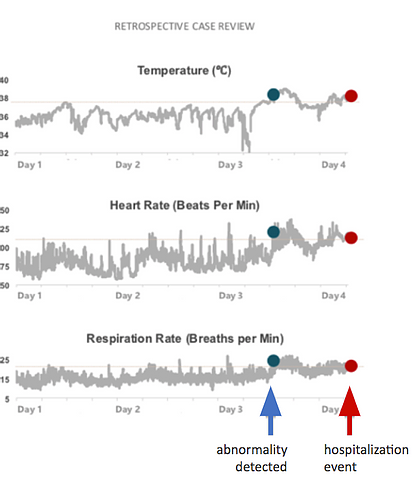 Challenges Addressed
Multi-vital trend and correlation
Transition from clinic to home RPM
Centralized data access
Parameters Captured
Heart rate
Respiratory rate
Temperature